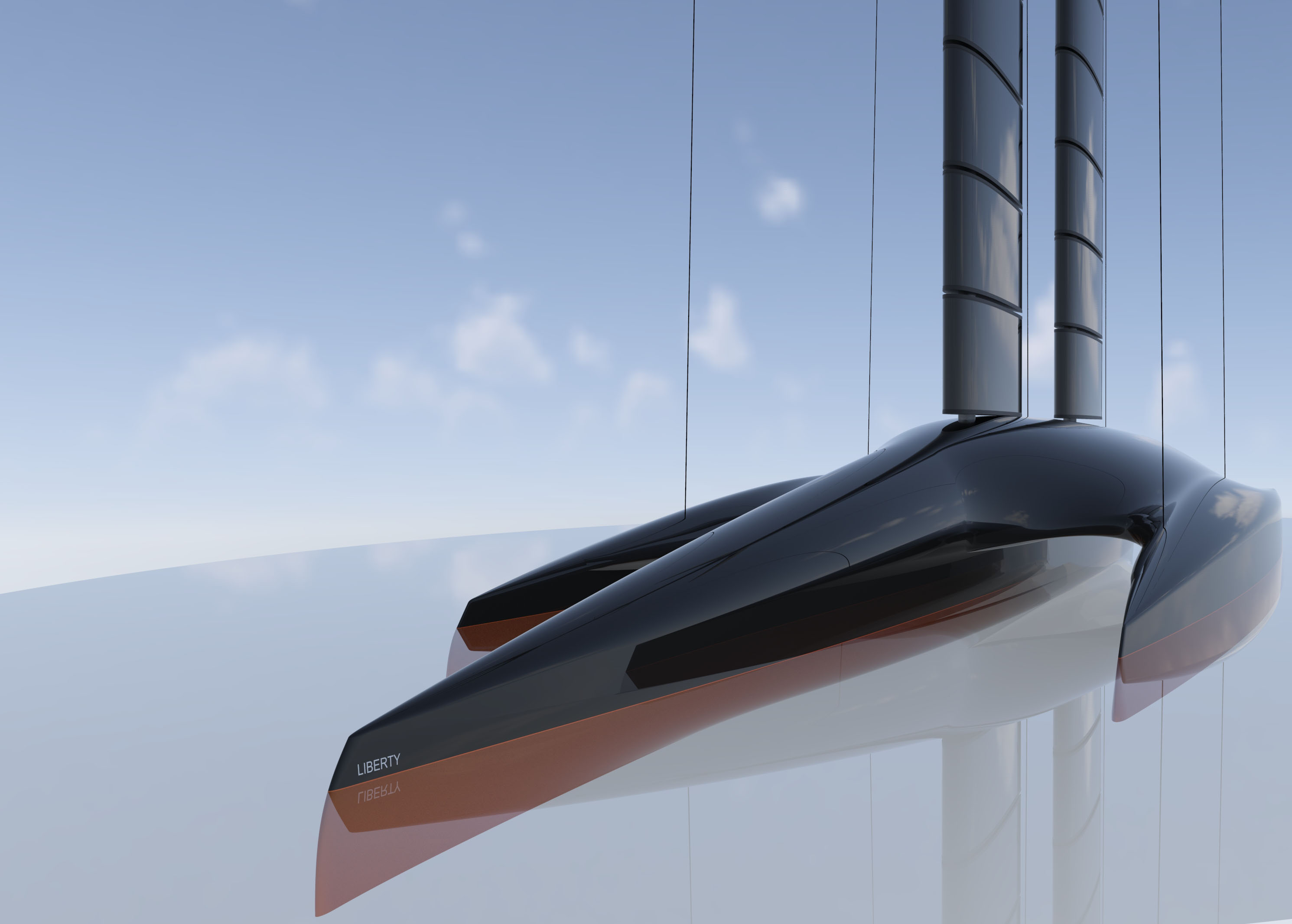 Traditionally, a ship is designed to carry a certain amount of containers, cars, people or tonnage and compromises heavily on its efficiency and aerodynamics due to a length/width maximum. We design our ships to go zero emission, and later in the process we will find out what we are able to transport.
A multihull design is relatively weight sensitive compared to a traditional monohull. This characteristic will limit the capability of this new ship design towards ship types handling low density commodities as such as containers carriers, RoRo, passenger transports ships, cruise  ships, and some special utility vessels.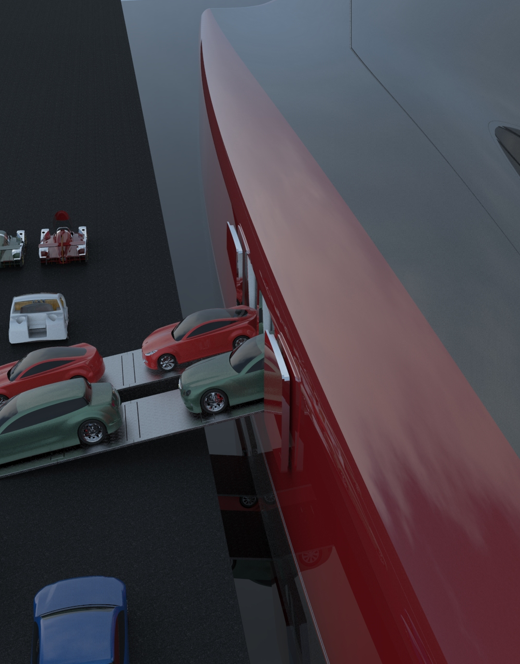 PROJECT
PURE CAR CARRIER
Our designs could benefit the auto industry, providing a zero emissions  PCC, with a capacity of 8-10.000 cars. On a cross Atlantic route we can keep a service speed similar with the services of today.  This cargo is considered a light weight commodity and is easily loaded and unloaded.
We do however face some challenges, due to our width and height, to access some of the more popular ports, but our low draft might open up for other port alternatives.  Even if the PCC's fits perfectly with our capability, there are reasons to believe, that cars eventually will be transported in containers.
PROJECT
CONTAINER CARRIER
Our container carrier design has a capacity of 5.000 teu and a system where containers are loaded/unloaded and stored in railguides by our onboard container handling system.
We have no need for lashing and this system allows us to line up the containers that are to be unloaded at the next destination during the voyage.
This illustration shows our hull containing 6.600 teu, but some 1.600 will be removed, as we need the space for other technologies.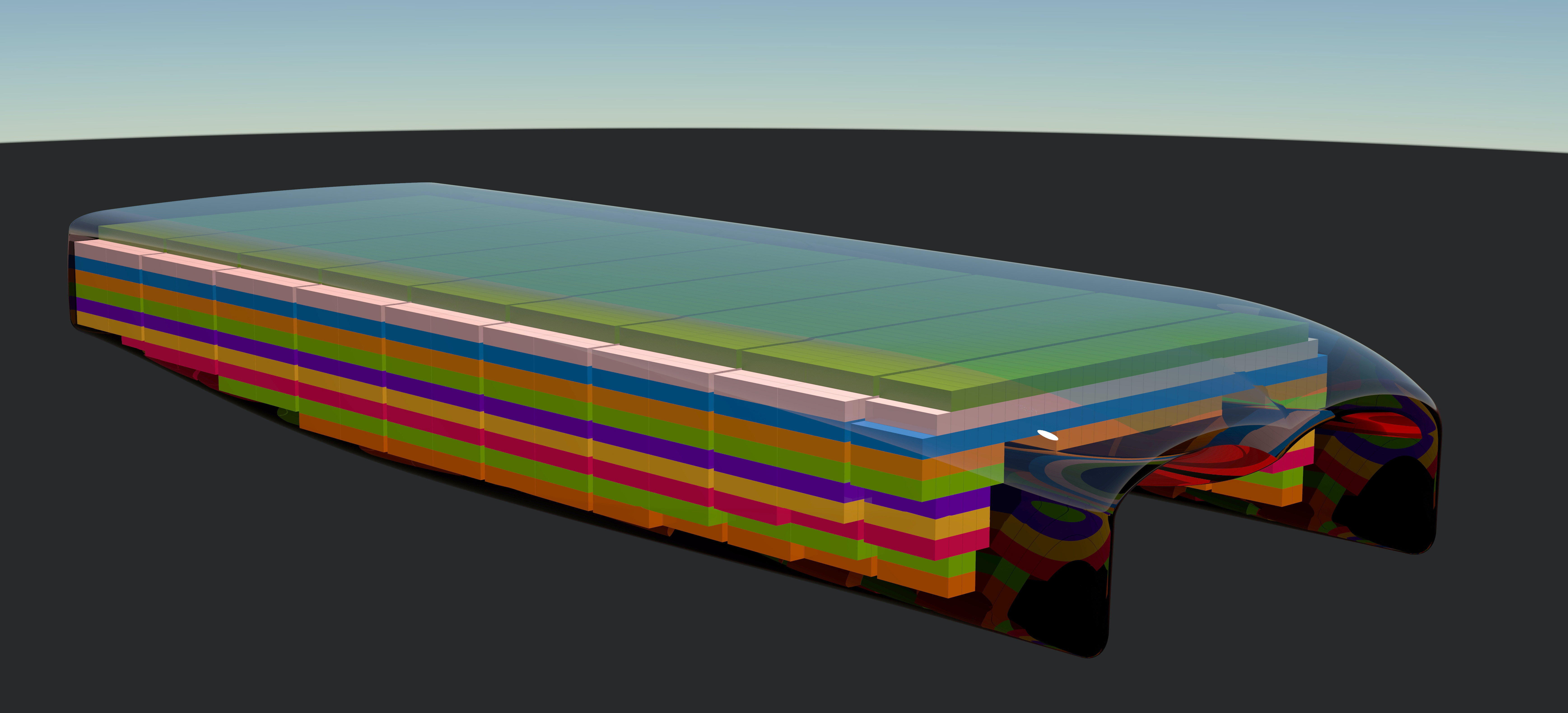 PROJECT
PROJECT CARGO
Wind and solar energy is expected to become the major energy source of the future, and a lot of equipment needs to be transported for this to materialise.
Due to its width and stability, our designs can easily be modified to carry long items such a wings, and other windmill equipment. Transporting this equipment with zero emissions, improves the total life cycle of the future wind farms significantly.
A study of this segment is planned to kick off by June next year.
PROJECT
CRUISE
Todays cruise ships are massive polluters, purely for the pleasure. We expect that the coming focus on Co2 will effect cruise tour operators negatively, unless the cruise lines can offer a zero emissions solution.
LNG, HFO with scrubbers or MGO will not be part of this industry on newbuilds in a decade form now. And todays newbuilds will need to compete with zero emission options well before they reach their twenties.
We can offer zero emission, low noise, no vibrations, excellent stability and comfort cruising, without damaging the places we visit.
A initial study of the options within cruise industry is planned by next year.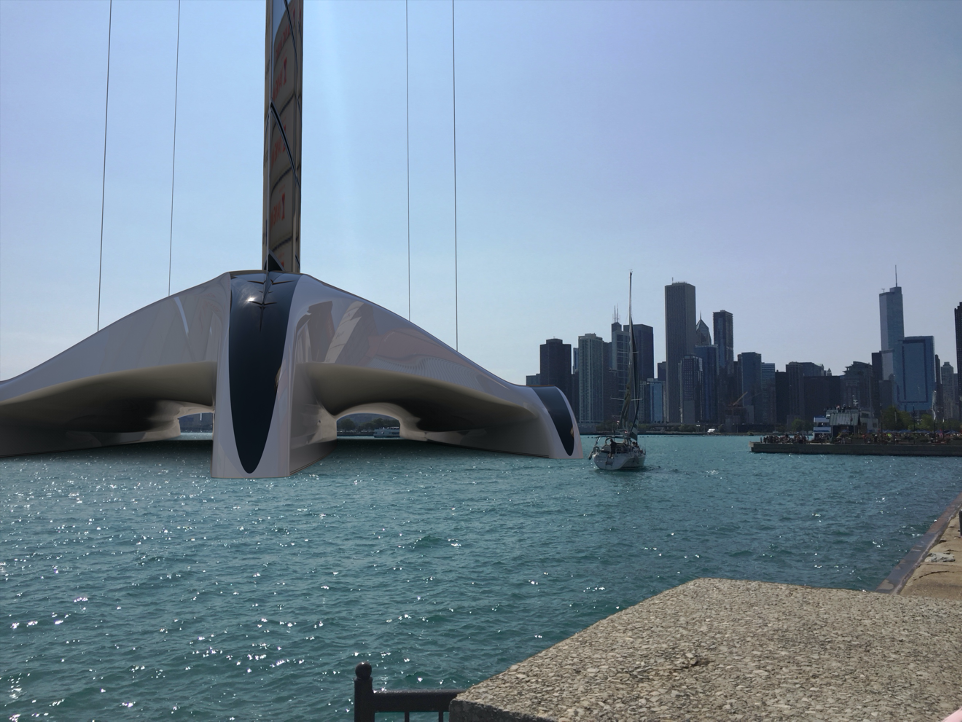 The ambition of Blue Technology is to develop solutions which eliminate many of today's challenges and help the maritime industry on to a truly sustainable path.
© 2023 Copyright, Blue Technology.