No fossils to propel ships! It can be achieved using a mix of already existing technologies that will be modified and pushed to the limit of what is technically possible.
Going zero emission requires that the energy used for propulsion is delivered by nature, where it is consumed. Wind, solar and wave energy as available power sources. Our ships are powered by wind and solar.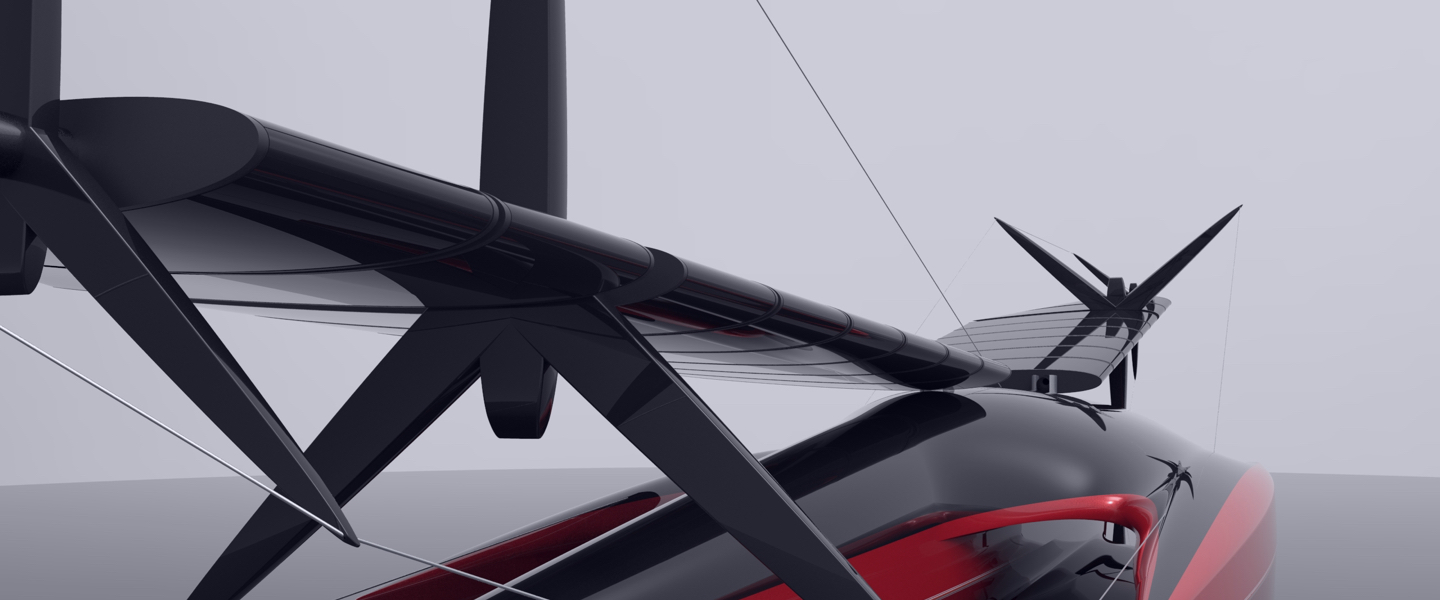 Wing sail
Sufficient wind if harvested efficiently.

Wind power dominated sea transport for centuries before the introduction of the internal combustion engine. Over the past few years, Blue Technology has investigated various technologies for how to harvest the wind most efficiently. Several technologies are available, but they are primarily scaled and designed for wind support purposes, where wind technologies reduce ships' fossil fuel consumption. We are going for a primarily wind-powered ship that aims to carry around 40,000 tons of cargo, which requires a different approach. We need a technology that works well in most conditions and can scale up and sustain itself in the harsh marine environment. We have developed a stayed vertical wing which can rotate about its vertical axis, scaled to generate enough power to handle primary propulsion in light to strong wind conditions.
In the spectrum of strong gales and storms, we will have an excess of power harvested, which will be stored and released when sailing in calm or light air conditions.
When facing a storm to a hurricane, the wing elements aim directly into the wind to down power the wing and reduce stress on the mast and boat structure.
The average wind speed on the oceans of the Northern Hemisphere is about 7 m/s, which is sufficient for our ship's propulsion. Our wings have the potential to harvest 2.5 times the power of traditional soft sails with less drag and heeling, and we can sail closer to the wind.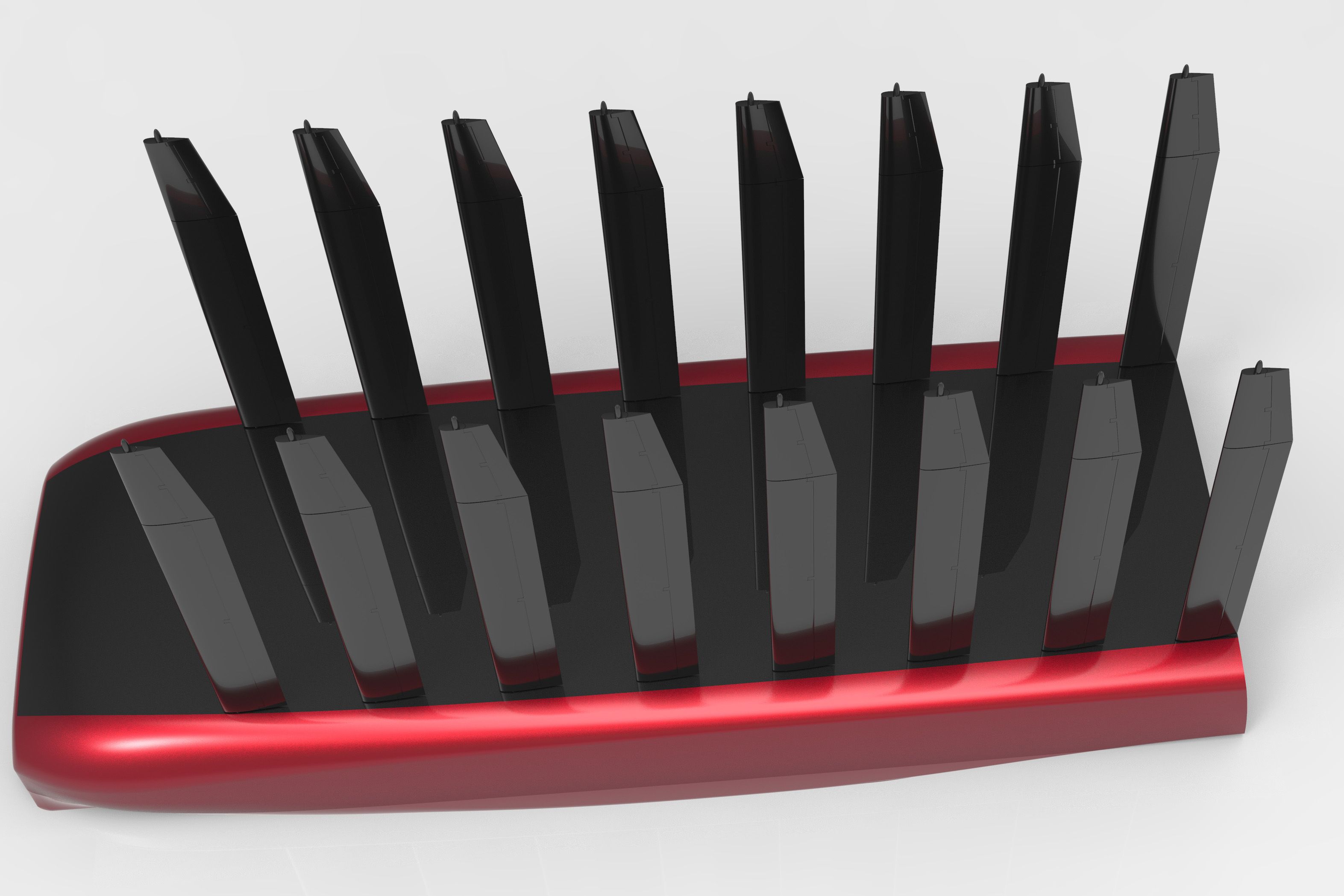 Solar cells
59,000 m2 solar panels/solar film.

Our design has a surface area of 59,000 m2, suitable for photovoltaic panels or thin solar film, generating 33 MWh on average daily. This is sufficient to power all electronics on board, charge our batteries, and increase propulsion. With this energy, we can propel the ship at 10 knots of boat speed for 9 hours.
Catamaran hull
A stable, slim and light hull.
We have explored different hull types (monohull, trimaran and catamaran), and to fully utilise the potential of the tall rig, we need a hull that provides sufficient stability. We will enter the unknown territory with a full sail in strong winds; why we need the best possible stability and decided to go for a catamaran hull.
This stability also eliminates the need for ballast water, which accounts for about 30% of the total "cargo" moved today. In addition to the energy used to transport water and saved tank space, we also eliminate other challenges associated with using ballast water.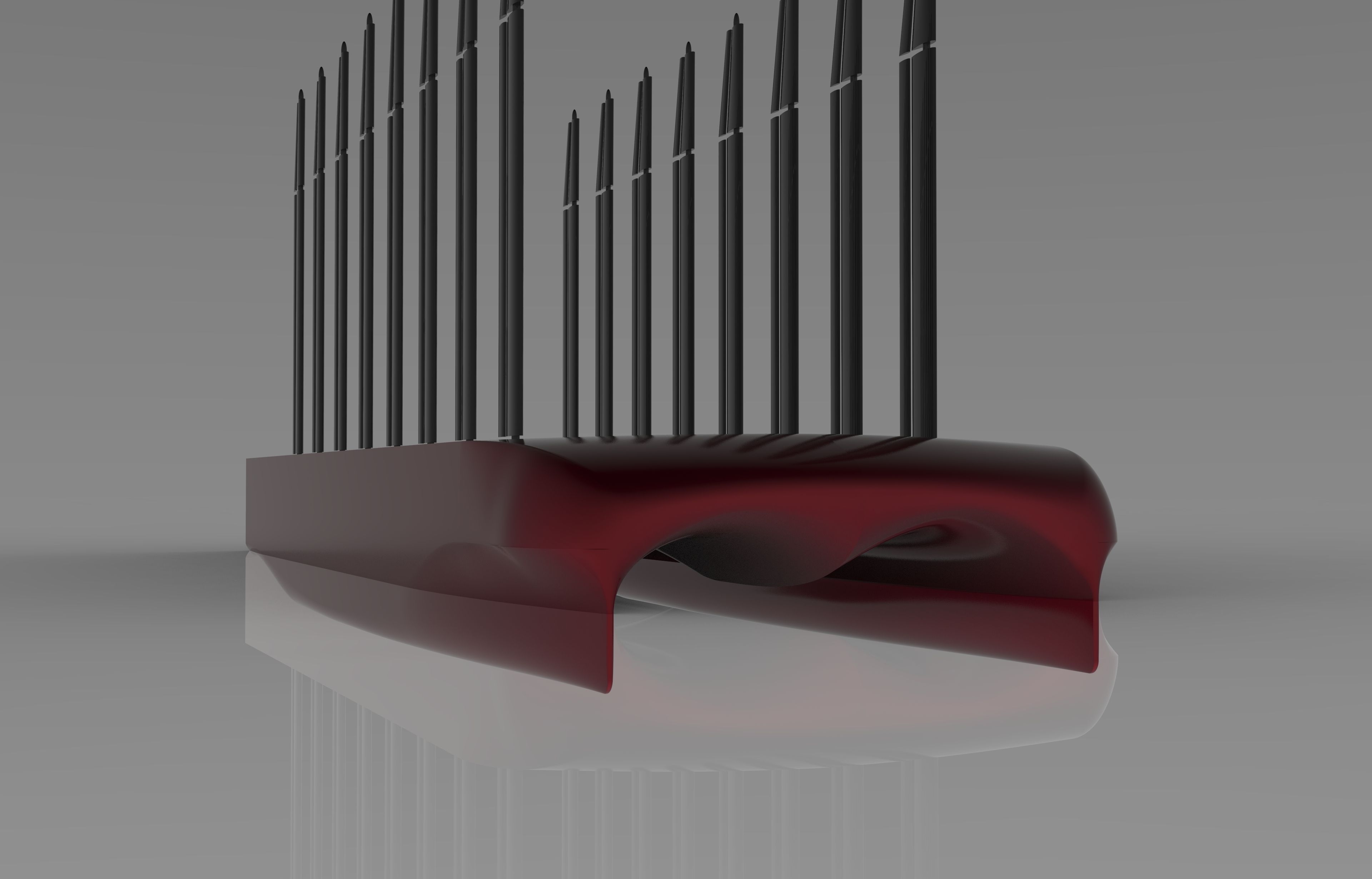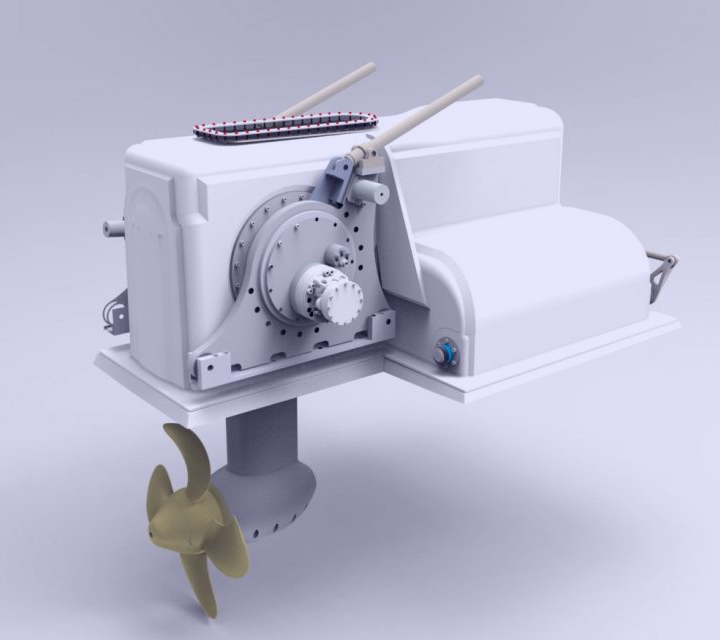 Propeller system
Propulsion and energy harvesting.

We have an electric propeller drive in each side hull to steer the ship without the traditional rudder. The propellers provide propulsion in bad wind conditions or when special manoeuvres are required. When we reach wind speeds above 10 meters per second, we activate our shaft generators that generate electricity/hydrogen.
Energy storage
Batteries and liquid hydrogen.

The initial energy from our solar panels and shaft generators will recharge our batteries. Additional energy is used to produce and store liquid hydrogen.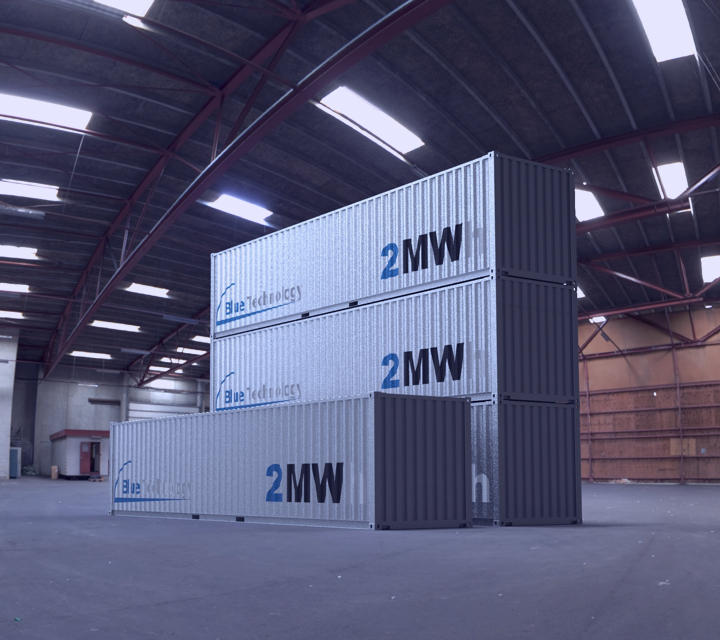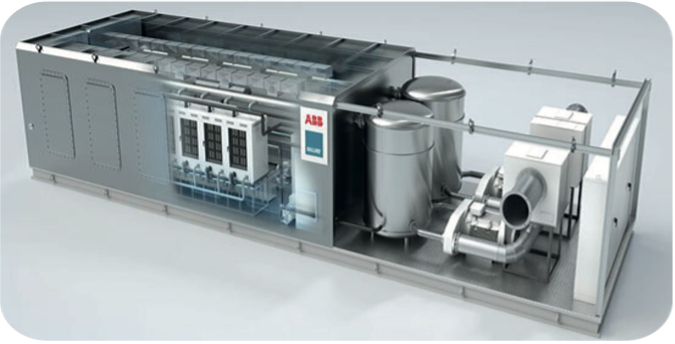 Fuel cell propulsion
Modular units are already on the market.

We face an energy loss of close to 84% when converting solar and propeller-generated energy into liquid hydrogen and back into propeller propulsion.
However, we see no better alternatives due to the large amount of energy available, our desire to serve the longer shipping routes, and the fuel cells' high efficiency.
The energy loss is still less than compared to fossils if we look at the entire calculation from the cradle to the grave, even though we are comparing the already produced fossils to withdrawing energy from seawater!
LiDar
A look into the future.

The LiDar technology was originally developed for the wind turbine industry and reads the wind pattern around 200 meters from its position. This allows us to pre-set the wings precisely to harvest the most possible energy from the wind. LiDar also allows us to reduce the pressure on the wings ahead of sudden gusts, which leads to less wear and tear on our equipment.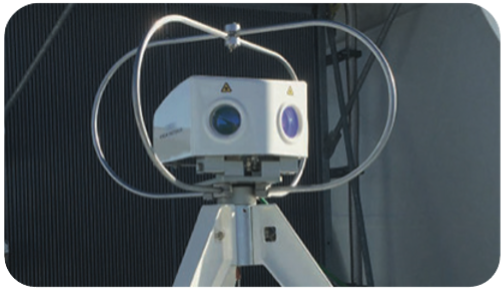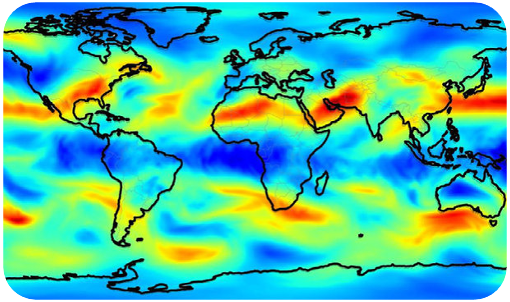 Weather routing
No straight-line routes.

Fossil-powered ships use weather routing primarily to reduce fuel consumption and transit time by predicting the optimal route by analysing wind, wave and current conditions. The optimal route is never a straight line, whether you are powered by a fossil-fuelled engine, equipped with retrofitted wind assistance technologies, or powered entirely by wind and solar.
One advantage of going to primary wind-powered ships is that it allows us to use weather routing in search of favourable wind conditions. We expect to add around 10-15% on average in the distance sailed compared to the traditional ships.